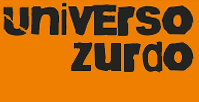 Phone 96 391 98 97
tonya@universozurdo.com

product categories:

products:





COLORS EASY 6- stabilo
Num Product:
ES-365
view larger image
10,95 €
Uds: 1




Share
COLORS EASY 6 STABILO.
Ergonomic moldings ensure a relaxed hand position.
Even after sharpening, the honduras will make the child intuitively hold the pencil correctly.
Graduation HB.
Wood that comes from responsibly managed forests.
Each pen has name-holders.
6 units.